Welcome!
For first time portal login, your username is your email and your password is your cell phone number.
- Change your password the first time you login!
- Click
here
if you forgot your password and need to reset it.
- Send email to
support@westboroughasp.com
if you have issues with login, hours, dollars, attendance data, etc.
PARENTS: Log in with your contact email address to see all of your youth information in one place.
* Email address can be used instead of username even after portal account is created.
** Password is required to ensure secure access to your account. Do not share password with others.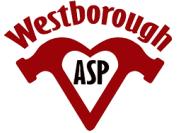 The Westborough Appalachia Service Project team, sponsored by First United Methodist Church and St. Luke the Evangelist Parish of Westborough, sends volunteers each year to provide much needed home repair and renewed hope to families in rural Appalachia.
Click here to donate.